2017 World IP Day Celebration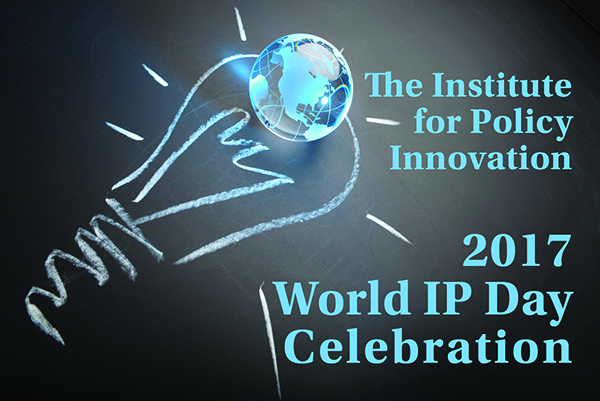 Please join the Institute for Policy Innovation (IPI) for our annual celebration commemorating World Intellectual Property Day. Our afternoon policy forum will be held at the Reserve Officer's Association Symposium Room, followed by a reception in the ROA atrium.
Featuring John Sandage
Deputy Director General - Patents and Technology Sector, World Intellectual Property Organization

Additional speakers TBA
When:
Tuesday, April 25, 2017
Policy Conference 2:00 to 4:30 pm
Reception 4:30 pm to 6:00 pm
Where:
Reserve Officers Association (ROA)
1 Constitution Avenue Northeast
Washington, DC


*This event is widely attended
Questions? Please contact Erin Humiston at erin@ipi.org or (972) 874-5139.