Joseph Sullivan
Member of the Board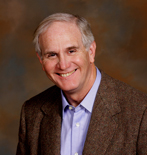 Joe Sullivan is President of Joseph Sullivan LLC & Associates, a consulting firm with principal service lines in corporate renewal and valuation. In this capacity Joe appraises businesses, and advises on the sale or acquisition of businesses and business assets. In addition, he serves as an expert or consultant on business and financial matters in state and federal courts.

Joe is a past or present member of the Boards of Directors of 13 public and private companies. He specializes in board service with companies undergoing exceptional challenges and demanding transitions. He has been a member of the Board of Advisors of the Center for Entrepreneurship at the Graduate School of Management at the University of Dallas, and a Mentor at the VisionForge technology incubator.

Joe holds an MBA from the University of Dallas. He is a member of the CFA Institute, and the Dallas Society of Financial Analysts. He is a member of the Board of Directors of the Dallas Chapter of the Turnaround Management Association. He is a member, officer, or director of a number of civic, charitable, and social organizations.