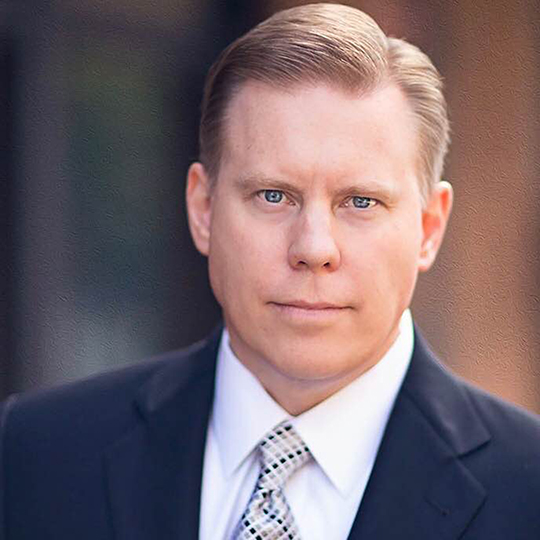 Wade Emmert is the founder of the Emmert Law Firm P.C. located in Dallas, specializing in health care law, election law, and litigation.

Wade serves as General Counsel for the Republican Party of Texas, managing a variety of legal and political issues across the state of Texas.

Wade is a sought-after speaker. He is the conservative commentator on FlashPoint, each Sunday on Inside Texas Politics on WFAA 8 where he debates liberals on the topics of the day.

He successfully served several terms as Chairman of the Dallas County Republican Party, and he's served on the Advisory Board Member of Methodist Charlton Medical Center and the Board of North Texas School of Law.

Prior to that, Wade served as a city council member and President of Economic Development.

Wade is a Professional Registered Parliamentarian and a Member of Mensa.

Wade was born and raised in Midland, Texas. He graduated from Midland Christian High School, earned his Bachelor of Arts in International Business from Abilene Christian University, graduating magna cum laude, and his law degree from Baylor University.