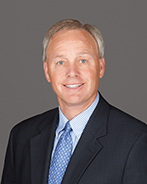 Wayne B. Stoltenberg is the Executive Vice President & Chief Financial Officer of Vine Oil & Gas LP, a natural gas focused exploration and production company in Plano Texas. He joined Vine in 2018, after working as the Chief Financial Officer of Cinco Oil & Gas, LLC., and its predecessor entities, since 2008. Prior to joining Cinco, he spent 15 years in investment banking primarily focused on the natural resources sector.
Wayne has significant experience with numerous public and private equity and debt offerings and M&A advisory assignments for industry participants including (Quicksilver Resources, Evergreen Resources, SM Energy, Frontier Oil, 3TEC Energy and Massey Energy). He formerly served as a member of the Westlake Town Council and Westlake Academy School Board.
Wayne earned his Bachelor of Arts in Literature and Economics from Columbia University and his MBA in Finance & Economics from the University of Texas.