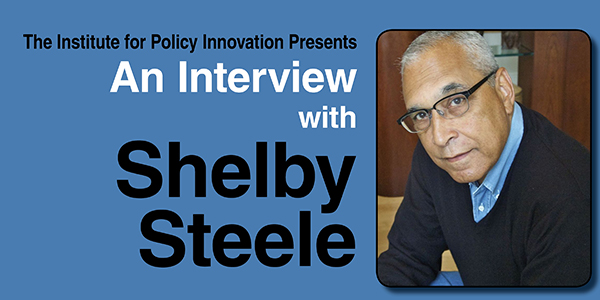 Please join IPI for a conversation with acclaimed author, columnist and documentary filmmaker Shelby Steele.
During the interview, we'll ask Shelby for his thoughts on the recent social unrest, the expanded application of terms like "structural racism," and what he thinks would be some positive policy steps to expand opportunity and justice in America.
A winner of the Bradley Prize, the National Humanities Medal, an Emmy Award and a National Book Critics' Circle Award, Dr. Steele specializes in the study of race relations, affirmative action and multiculturalism. Dr. Steele has written and spoken widely on race in American society, identity politics and the consequences of social programs.
Wednesday, July 22, 2020
at 1:00 - 2:00 pm CENTRAL
For additional information or questions please contact
Addie Crimmins at addie@ipi.org or 512.787.8102