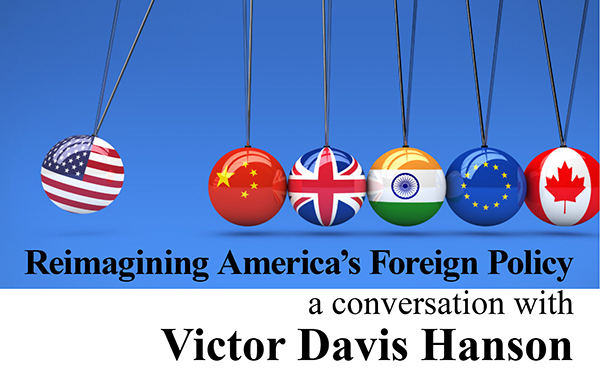 Military conflict with Iran, trade conflict with China, "endless war" in Afghanistan, changing alliances and shifting priorities—clearly, America's foreign policy has changed under President Trump. Are these the changes we need? How should the U.S. address the challenges posed by Iran, Iraq, China, Russia and North Korea?
Please join the Institute for Policy Innovation (IPI) and the World Affairs Council of Dallas/Fort Worth on February 7 as we host eminent scholar and analyst Victor Davis Hanson for the first Sumners Distinguished Lecture Series luncheon of 2020.
Victor Davis Hanson is the Martin and Illie Anderson Senior Fellow in Classics and Military History at the Hoover Institution, Stanford University. Hanson has been awarded the National Humanities Medal (2007), the Bradley Prize (2008), the Edmund Burke Award (2018), the William F. Buckley Prize (2015), and the Claremont Institute's Statesmanship Award (2006).
A farmer and a scholar, Hanson has written or edited 24 books and has written hundreds of articles ranging from ancient Greek, military history, foreign affairs, domestic politics and contemporary culture. He writes a syndicated column for Tribune Media Services and writes regularly for National Review and American Greatness.
General admission, student and VIP tickets are available, as well as table sponsorships. We hope you can join us!
Fri, February 7, 2020
12:00 PM – 1:30 PM CST
Hilton Anatole
2201 North Stemmons Freeway
Dallas, TX 75207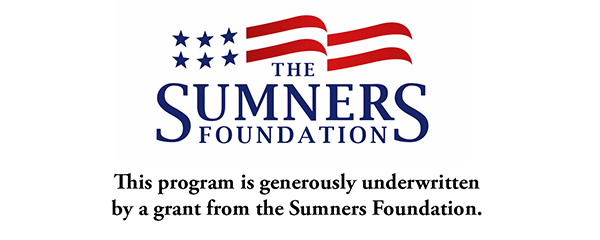 Co-Sponsored by the World Affairs Council of Dallas/Fort Worth.