What 2014 Means for 2016 with Guest Speaker John Fund
IPI Speaker Series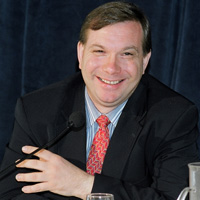 The 2014 mid term election was not only a blow out for Republican governors and switched the balance of power in the U.S. Senate, it sunk Democrats in state legislatures to pre-Great Depression levels. And while Republicans made significant gains among minority voters, they still need to do better in 2016.

Join us Friday, November 21 for lunch at IPI's brand new offices in Las Colinas as author and National Review Online's John Fund discusses how even though the GOP captured new support this year from minority groups previously written off, Republicans simply have to step up their game to become more competitive in the next presidential election.

Fund is one of the nation's premier elections and voter fraud experts, and author of the new book: "Obama's Enforcer: Eric Holder's Justice Department."


Friday, November 21, 2014
Noon to 1:30 pm

Tower 1320
First Floor Conference Room
1320 Greenway Drive, Irving, Texas

Lunch: $25