September 6, 2013
Discouraged-Worker Dropout Defines Obama's Economic Legacy
The new unemployment numbers are out and the best we can say is, well, actually there isn't much good we can say. The Bureau of Labor Statistics announced that the economy added 169,000 jobs last month, but that's about 10,000 lower than may economists were predicting.
Unemployment fell from 7.4 percent to 7.3 percent, which looks god initially, but that's because so many more Americans quit looking for work. The number of Americans who were working actually dropped by 115,000. The workforce participation rate continued its decline, from 63.4 percent to 63.2 percent. It was 65.7 percent when Obama took office.
The fact that millions of Americans have decided to quit looking for work has become the hallmark of President Obama's economic legacy. One glance at the this St. Louis Federal Reserve Bank graph tracking worker dropout says more than we could ever say.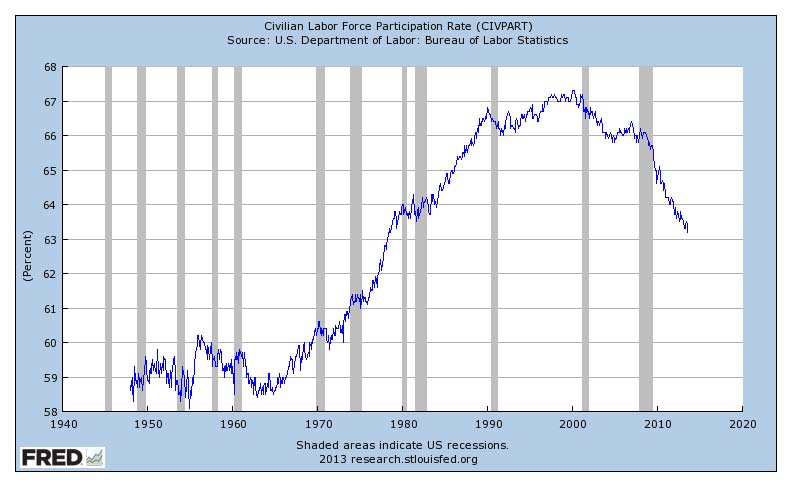 blog comments powered by

Disqus